Description
---
As the ROV or surface vessel moves, SonarView "paints" the image of the scanned area of the sea floor giving excellent situational awareness in the murkiest conditions.
In the case of a surface vessel with GPS or an ROV with DVL, scanning is translational as well as rotational. A key feature of the Omniscan 450 is its integration via SonarView with the vehicle's MAVLINK data stream. Using the vehicle's attitude and location information, SonarView displays each ping in its correct absolute orientation and position.
---
The Omniscan 450 SS transducer is rated to 300m operating depth. Two units of the Omniscan 450 SS can be combined in SonarView for the conventional side-scan application in which both sides are scanned simultaneously.
The electronics module must be mounted in the vehicle's water tight enclosure.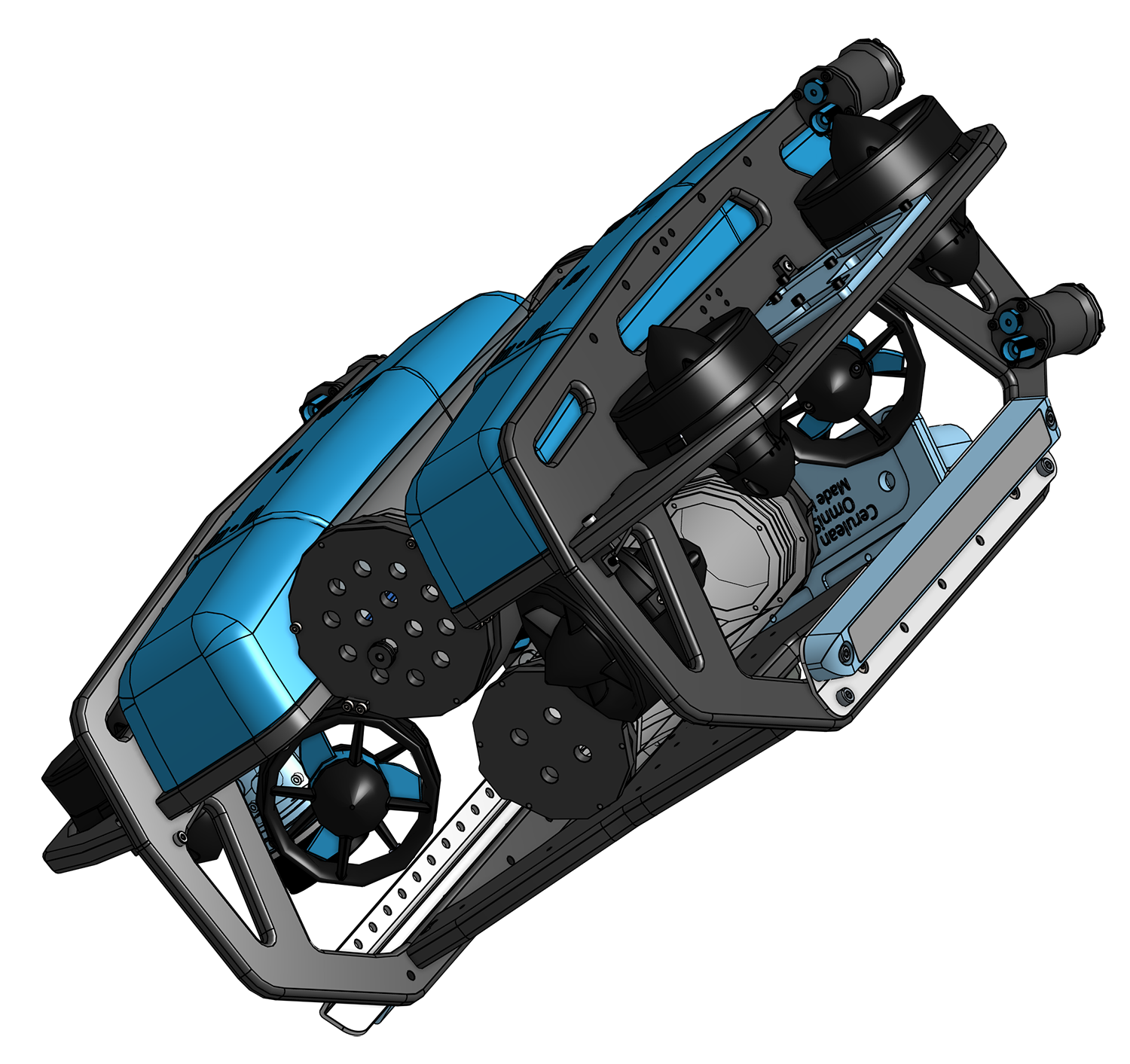 Rendering of Omniscan 450 SS mounted on a BlueROV2.